Having enough cash to cover loan costs is a big concern for homebuyers. It is common for new buyers to need $10,000-$20,000 to bring to the closing table. Thankfully, buyers have options that can reduce the amount of cash they need to buy a home.
Georgia:
The Georgia Dream Program is a payment assistance program that thousands of buyers in Georgia  have taken advantage of. This is a great option for individuals and families who make low to moderate levels of income.
Alabama:
Alabama also offers assistance to low and moderate-income buyers through its Step Up Program. This is just one of several options to help homebuyers. Banks and Mortgage Companies are also providing their own assistance programs.
Though this is great news, some buyers feel left out. These are families who earn more income but are unable to save after paying high loan costs and living expenses.
Atlanta:
Some groups have recognized this problem and provided more assistance programs to help buyers who earn moderate, but higher levels of income. For example, Atlanta has several options for buyers who have chosen to live within its metro area.
NACA:
There is still hope for higher income earners who choose not to live in Atlanta. The Neighborhood Assistance Corporation of America (NACA) is a national program that helps lower-income families, while also providing services to higher-income families. NACA has $10 billion in committed funding and is helping tens of thousands of homebuyers obtain mortgage financing.
In a world of rising rates and higher home prices, there is hope for buyers who need a hand up in buying their next home. I invite you to explore the links above and to share this article with those whom you know need this information.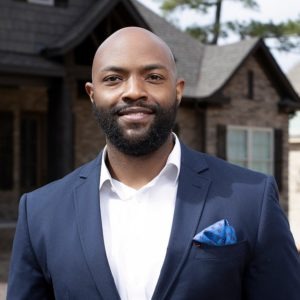 Norman Hardman
Realtor in GA & AL
Prestige Property Broker